Expand Your Horizons with Baladez Construction Inc.'s Home Additions in The Greater Houston Area.
In today's ever-changing real estate landscape, finding your dream home can be a challenging endeavor. With fluctuating mortgage rates and economic uncertainties, the idea of moving might not be as appealing as it once was. That's where Baladez Construction Inc. comes in to offer you a compelling alternative – home additions and renovations.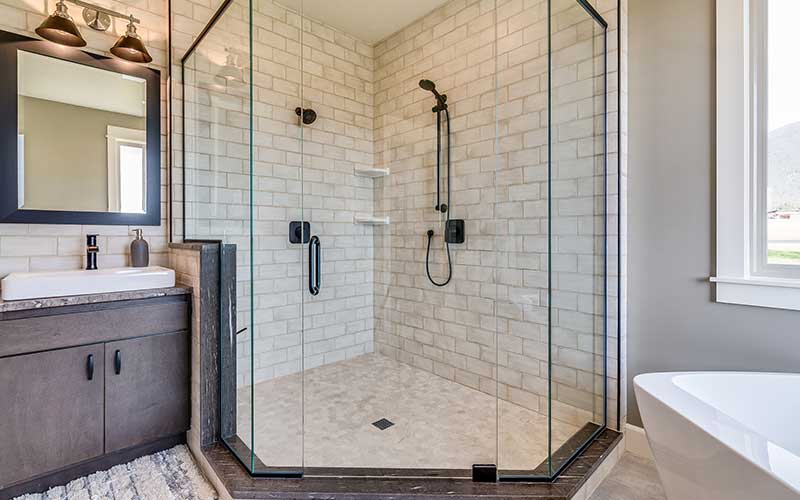 Why Choose Our Home Additions?
Imagine transforming your current home into the dream space you've always wanted. Our home additions offer several benefits that can make staying in your existing home a smart choice:
Revitalize Aging Homes: If your home is over 30 years old, it may feel cramped and outdated compared to newer, more spacious designs. A home addition can breathe new life into your space.
Meet Growing Needs: As your family grows, so does your need for space. Our additions can provide the extra room your family requires while enhancing your home's aesthetics.
Stay in Your Preferred Location: If you love your neighborhood but need more space, a home addition allows you to enjoy the benefits of a larger home without the hassle of relocating.
Our 2nd Story Home Additions Process
Our experienced team at Baladez Construction Inc. follows a seamless process for your 2nd story home addition:
Consultation: We begin with a consultation to understand your goals, preferences, budget, and timeline.
Design and Planning: Our team creates detailed plans and 3D renderings to help you visualize your home addition and make informed decisions.
Construction: Our skilled builders bring your design to life with a focus on quality craftsmanship and attention to detail.
Final Touches: We add the finishing touches to seamlessly blend your new space with your existing home.
Explore Our Home Addition Options
From new garages, bedrooms, family rooms, exercise rooms, storage, kitchens, and bathrooms, additions accommodate all of your needs. Our team approaches projects from the design-build perspective, which offers a more efficient method of construction.
Two-Story Additions
If you want to maximize space without expanding your home's footprint, two-story additions are an ideal choice. These additions provide ample room for growing families and can significantly increase your property's value.
Second Story Extensions
Capture breathtaking views and maximize square footage by adding a second story to your home. Our experts will help you navigate the complexities of this process.
Split-Level Additions
Revive the charm of split-level homes with our expertly designed-additions. We can transform your tri-level house into a spacious and beautiful home.
In-Law Additions
Multigenerational households often face space challenges. Our in-law suite additions provide extra bedrooms, closets, bathrooms, and storage space to ease the stress of limited space.
Single Room Additions
Whether you need a new bedroom, kitchen, bathroom, living room, or sunroom, our single-room additions offer more livable space and enhance your home's value.
Bathroom Additions
Our artistic approach to bathroom design ensures a functional yet aesthetically pleasing space. We work within your budget to create the bathroom of your dreams.
Kitchen Additions
The kitchen is the heart of your home, and our additions provide valuable space while increasing property value. Let us help you maximize your kitchen's potential.
Bedroom Additions
Accommodate new family members or create a suite with our bedroom additions. We work with you to design the perfect space within your budget.
Family Room Additions
Evolving families often need a larger living space. Our family room additions can be tailored to your needs, whether you desire a cozy retreat or an entertainment hub.
Sunroom Additions
Create a leisurely living space with a sunroom addition, complete with amenities like fireplaces and large windows. Our team customizes each sunroom to match your home's architecture and your vision.
Dormer Additions
Add headroom and natural light to upper stories with dormer additions. We offer various styles to complement your home's architecture.
At Baladez Construction Inc., we pride ourselves on being a design-build company with years of experience in improving homes across The Greater Houston Area. Our team is ready to bring your vision to life, providing efficient and cost-effective solutions. We clean up as we go, ensuring minimal disruption to your daily life during construction.
Contact Us Today
When it's time to expand your living space, trust Baladez Construction Inc. to deliver exceptional home additions tailored to your needs. Our commitment to quality and customer satisfaction makes us your premier choice for home renovations in The Greater Houston Area. Get in touch with us today, and let's discuss how we can turn your current home into your dream home. Your vision is unique, and we're here to make it a reality. Call now for an estimate.
Other Services We Offer