Your Journey to a Dream Home: Our Process
At Baladez Construction Inc., we are certain that we will provide you with the best value in delivering a product that meets your standards of customizability, affordability, effectiveness, and quality.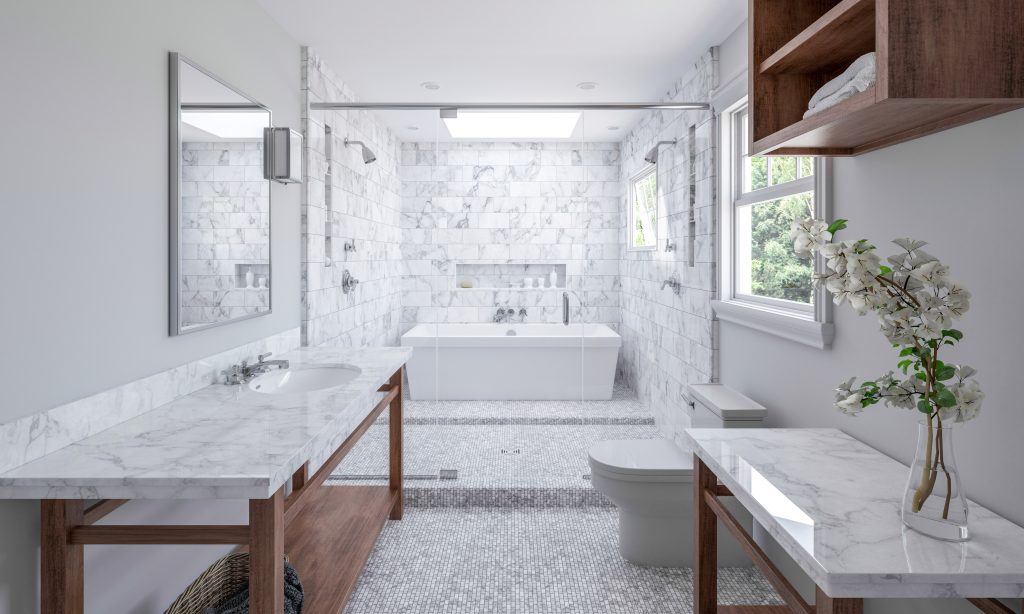 We don't just want to construct something for you; instead, our aim is to help create the home of your dreams whilst alleviating the worries, tension, and apprehension that come with making one of your life's biggest investments. We recognize the incredible significance of a new home, addition, and/or remodel to you and believe that this should be an enjoyable journey full of anticipation and enthusiasm.
Open Lines of Communication
Our goal is to work seamlessly with you from beginning to end, achieving your dream outcome. Every step of the way, we will collaborate with you consistently and clearly, so that you know exactly what to expect and when to expect it so that you get the home you dreamed of, from design and planning to construction and handover.
24/7 Project Progress Access
We will provide you with 24/7 access to our online management system, where you can customize your new home and track progress throughout the entire construction process. Using this system, you will be able to manage all project-related items, including:
All project communications.
Your color selections and inclusions.
Contract variations/change orders.
Approvals.
Progress updates.
Progress photographs.
Budget management.
A major benefit of using an online management system is that you can stay up-to-date and in the loop anytime from anywhere in the world.
We Offer You A Fixed Price
Through our comprehensive process and standards, we provide our clients with a fixed price proposal for their new project, including obtaining the architecture, engineering, designing, color, electrical, plumbing, and tile selections. This eliminates the possibility of unexpected price increases.
We are Part Of Recognised Associations
A member of the Association of Professional Builders, Bladez Construction Inc. provides residential builders worldwide with the latest and most highly regarded training and education. Moreover, we are longtime members of the Better Business Bureau and UDA Construction Online, which keeps us up to date on industry standards and updates, protecting us and our valued clients.
This Is Your Journey, Not Ours
As we all know, this is one of the largest financial decisions you will ever make for yourself, so there is a lot of emotional strain associated with these choices. We want to assure you that we are here to help you along this journey you are about to embark on. We will be here to support you and your interests at every stage of the project so that together we can create an exciting, rewarding, and rewarding building experience for you.
Your Team
Our values and culture ensure we have the most talented team to assign to your dream home project. We employ best practices and use the best tools available, so your team can manage your new home project with complete care at every stage. Reputation is key in our business, which is why we value our clients – without you, we wouldn't be here! You are our top priority and we can't wait to take you on this exciting journey to your dream home!
ONLINE PROJECT MANAGEMENT
Our online project management system allows you to oversee the entire construction process from anywhere, at any time, so you won't miss a beat.
Convenient Access
Keep up with your home's development with internet access, anytime, anywhere. We'll set you up with a personalized portal and logins so you can check out the progress of your new place from start to finish. Don't have a computer? No problem. Our system is also mobile-friendly, keep tabs on things even if you're away on vacation or on the go.
It will be as if you are right there on site!
Refine Your Choices: Navigating the Home Customization Journey
We understand that your home is personal to you, and so we provide you the opportunity to select items to tailor your home to your needs.
You can pick the color and finish for appliances, pick out tiles for your bathroom or kitchen, as well as choose optional extra items, and check the prices. If you ever decide you want an alternative item after making a selection, our online system will document this in a change order updated in the contract with the cost of incorporating your individual choice into your new home.
Progress
An additional advantage of our online management system is that you will be consistently updated throughout the development of your new home. With access to the system any time, day or night, you can stay informed on all progress – from the arrival of the electrician to the commencement of plumbing.
Our 24/7 tracking ensures that you stay informed and up-to-date on each stage of the building, even if unforeseen events cause setbacks. You will be able to see all revised dates for completion.
Communications
The system captures and records every request and every communication, so you will never feel left in the dark or trying to chase us down for updates throughout the entire project. All of our calls and messages are managed through our online system, which you will have access to 24 hours a day, 7 days a week, so you never have to worry about not getting your calls returned or your messages getting lost.