Staying at Home Will Feel Glamorous with Our Bathroom and Kitchen Remodel
Your kitchen and bathroom are more than just functional spaces – they are the heart of your home. At Baladez Construction Inc., we specialize in transforming these areas into beautiful, functional, and personalized spaces that reflect your style and enhance your daily living experience. As the premier experts for bathroom and kitchen remodel projects in Richmond, TX, and the surrounding areas, we bring over 20 years of expertise to every project.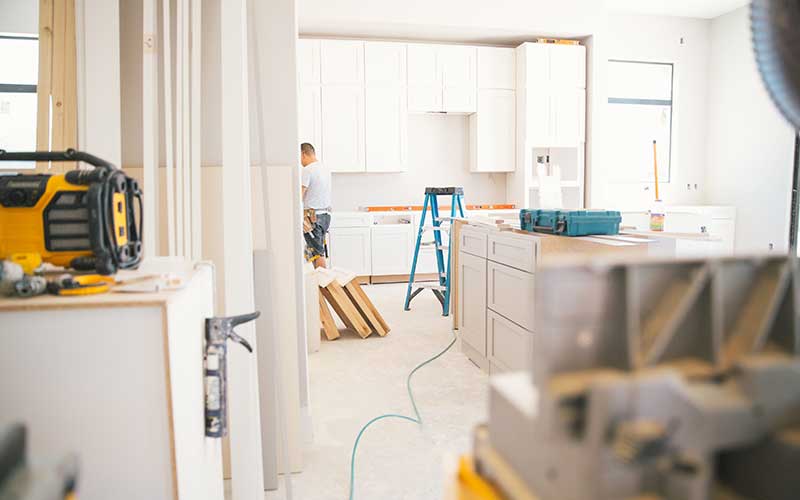 A Service for Every Need
Kitchen Remodel: Transform your breakfasts or dinners with our kitchen remodel and enjoy a functional and beautiful space tailored to your unique style and needs.
Bathroom Remodel: Create a luxurious and relaxing bathroom retreat with our professional remodeling solutions, designed to enhance comfort and aesthetics.
Custom Cabinetry: Maximize storage and elevate the design of your kitchen and bathroom with custom-built cabinetry that combines functionality and style.
Countertop Installation: Enhance the beauty and functionality of your kitchen or bathroom with high-quality countertop installations, available in various materials and styles.
Tile and Flooring: Upgrade the floors in your kitchen and bathroom with durable and visually appealing tile or flooring options that complement your design vision.
Plumbing and Fixtures: Trust our skilled plumbers to handle all your kitchen and bathroom plumbing needs, including fixture installations, repairs, and upgrades.
Lighting and Electrical: Illuminate your kitchen and bathroom with expertly designed lighting solutions, creating a warm and inviting atmosphere while ensuring safety and functionality.
Shower and Bathtub Installation: Enhance your bathing experience with professionally installed showers and bathtubs that combine comfort, style, and practicality.
Vanity and Sink Upgrades: Revitalize your bathroom with updated vanity and sink installations that add elegance and functionality to your daily routine.
Backsplash Design and Installation: Add a touch of style and protection to your kitchen or bathroom with a beautifully designed and installed backsplash that complements your overall aesthetic.
It's Time to Get That Bathroom and Kitchen Remodel You've Always Wanted
Ready to embark on your kitchen or bathroom remodeling journey? Contact us at:
Other Services We Offer