Siding and Painting, Installation, and More
Your home's exterior is a canvas for expressing your personal style and making a lasting impression. Baladez Construction Inc., we are the trusted renovator specializing in siding and painting services.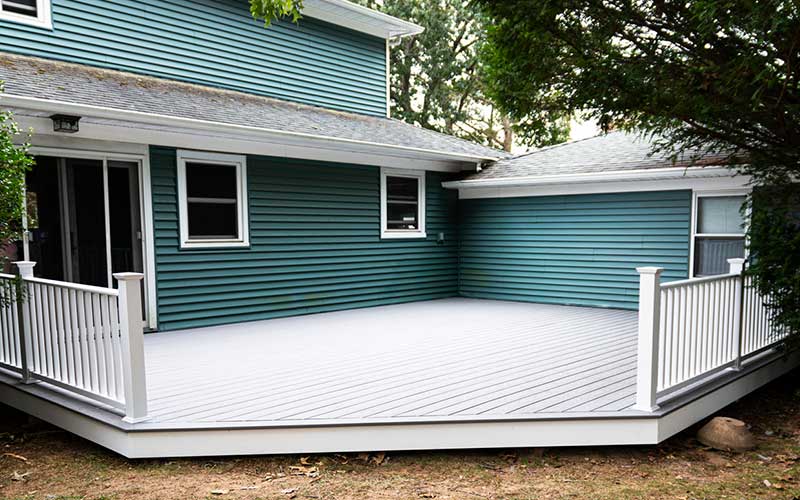 Transformative Services
Siding Installation: Upgrade your home's exterior with our expert siding installation. We offer a wide selection of high-quality siding materials, including vinyl, fiber cement, and wood, to suit your preferences and budget. Our specialized craftsmen ensure precise installation that not only enhances curb appeal but also provides protection against the elements.
Siding Repair and Replacement: If your existing siding has suffered damage or deterioration, our team will assess the condition and provide efficient repair or replacement solutions. We restore the beauty and functionality of your siding, ensuring long-lasting performance.
Professional Painting: Give your home a fresh new look with our professional painting services. Whether you desire a complete color transformation or need to touch up your current paint, our premier painters deliver flawless results. We use premium paints and finishes that withstand the test of time, ensuring a vibrant and lasting finish.
Our Siding and Painting Services Are Unbeatable
Attention to Detail: We take pride in our meticulous attention to detail, ensuring precision in every aspect of our siding and painting projects.
Personalized Approach: Our team works closely with you to understand your vision and provide customized solutions that align with your aesthetic preferences and style.
Quality and Durability: We utilize top-quality materials and employ proven techniques to ensure the longevity and durability of our siding and painting work.
Exceptional Customer Service: Our team listens to your needs, addresses any concerns promptly, and ensures that you are fully satisfied with the results.
Ready to Upgrade Your Home's Paint or Siding? Contact Us
Ready to transform your home's exterior? Give us a call today and let's discuss how our construction and renovation services can bring your vision to life.
Other Services We Offer